Jennifer Sterne Painting Conservation is located just west of Nashville, TN.  I adhere to  the American Institute of Conservation (AIC) code of ethics.  I have provided conservation services for private clients, museums and historical collections, insurance and home restoration companies.
Contact me at:  267-424-9925 or msnifer@yahoo.com or use the form below.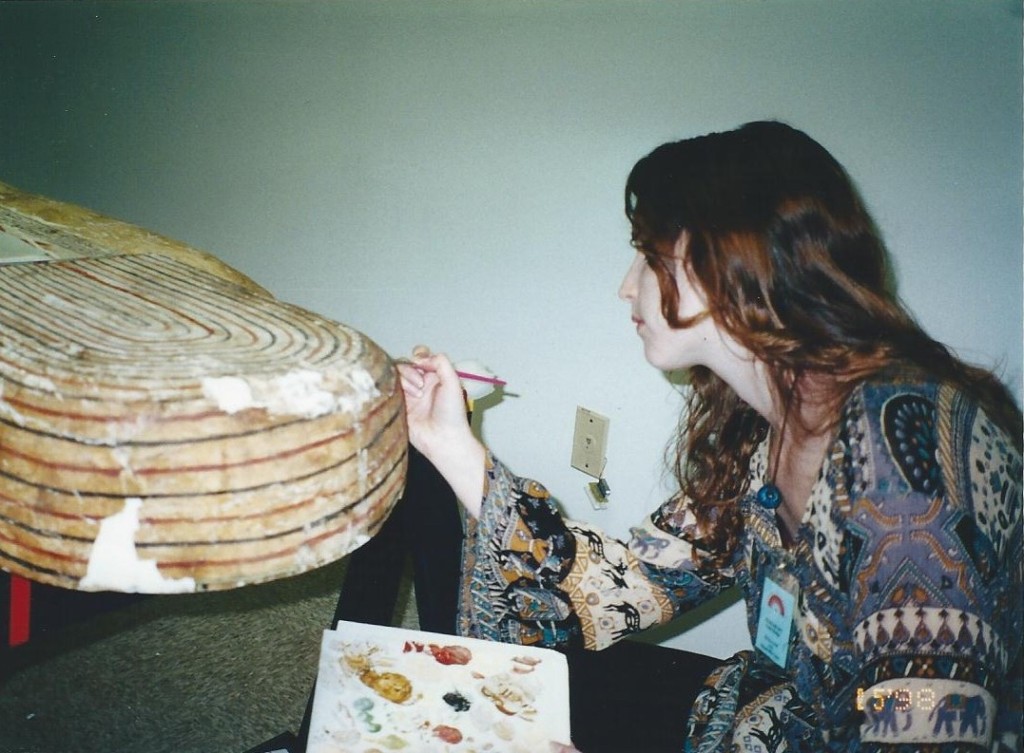 I was always artistic.  After high school I worked for a fashion designer
as a dyer, learning how to mix pigments and hand-dye fabrics.
I studied studio art for a year at Tyler School of Art in Philly.  From there
I went on to get a degree in art history and classical studies at the
University of Rhode Island.  While there I had an opportunity for an
internship in the conservation department at the RISD Museum of Art
in Providence.  I was hired by two private conservators to help them
meet deadlines on projects and became interested in pursuing
conservation as a career.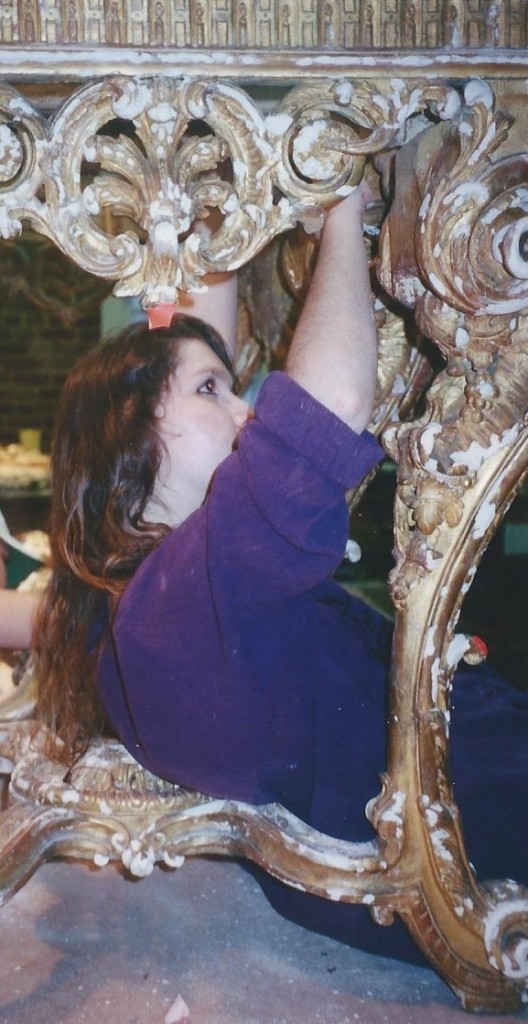 I moved to New Orleans upon graduation and immediately started doing restoration work at the
New Orleans Conservation Guild.  There I learned gilding and frame restoration and was exposed
to the incredible wealth of art in that city.  I eventually transitioned into the painting department
and learned painting conservation.  I was displaced by Hurricane Katrina and came back to my
home state of Pennsylvania to live and work in Philly for the next four years.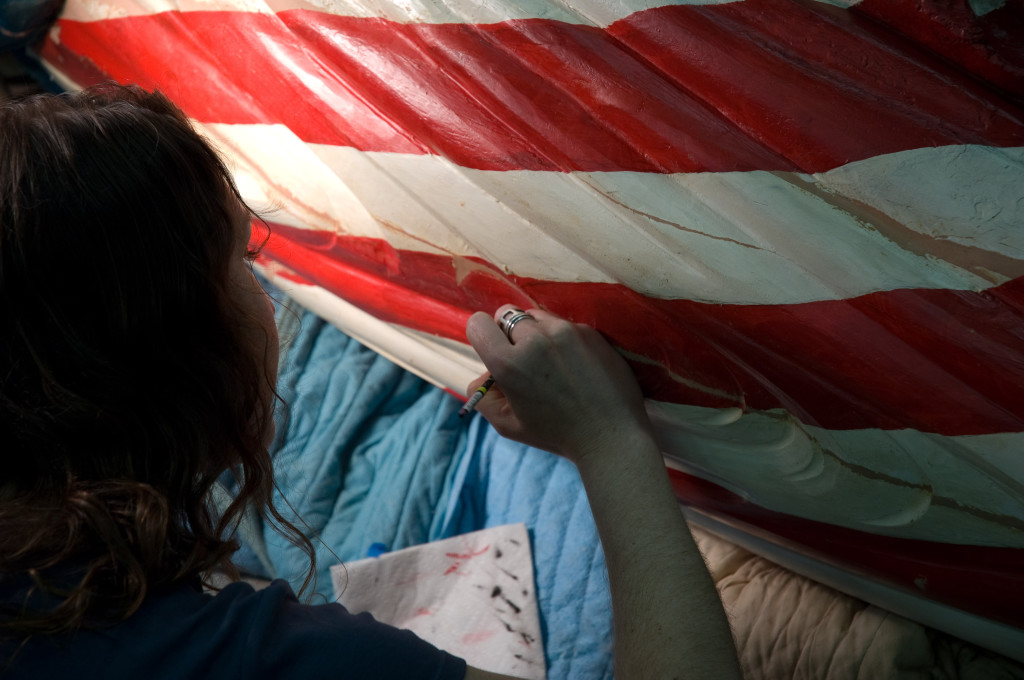 In Philly, I worked at Belmont Hills Conservation Studio, a consortium of conservators sharing space and projects.  As a subcontractor
I worked on projects for each of the conservators there in the fields of painting, paper, furniture, and objects conservation.
I moved to Nashville in 2010 and currently work on paintings, gilded frames and various painted and gilded objects.  My studio is located in Pegram.

Comments or questions are welcome.